My Heroes
Call them a cliche, but these are the people who inspire me.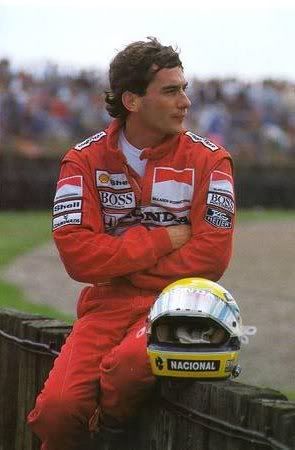 Ayrton Senna - he was such a character, in and out of the car. Some of the practical jokes he played, particularly on Gerhard Berger, were brilliant. His skill in the wet was unbeatable...Donington 93 and his Monaco debut in the Toleman to name but a few. Without a doubt, one of the greatest drivers in the history of F1 and his battles with the likes of Alain Prost and Nigel Mansell are still discussed today. I cried when I was told he died. He meaned that much to me, even back then. We lost him too soon.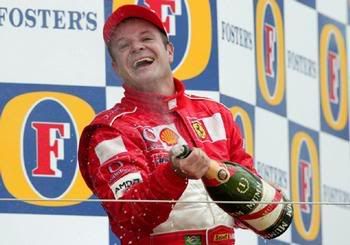 Rubens Barrichello - for his perserverence and determination after what happened at Imola '94, amongst other things. Also for being one of F1's great characters and a genuinely nice guy. He's not afraid to speak his mind and tell it like he is, and he genuinely loves motorsport.



Steve Yzerman - for his perserverence, determination and leadership, and leading my Red Wings to Lord Stanley's Bowl 3 Times! An old hand keeping the young team in focus and continuing despite the numerous injuries he has suffered. One of the greatest captains in pro sports history.



Nelson Mandela - for standing up for what he believed in, perservering and becoming one of the world's greatest statesmen. Compared to what he has done for the world, we are not worthy.



David Ellefson - for being one of the best f'n bass players ever and through his playing, inspiring me to kick some serious ass. He's also a really genuine guy and his book on "Making Music Your Business" has helped countless young musicians. Plus, playing in my favourite band of all-time does help.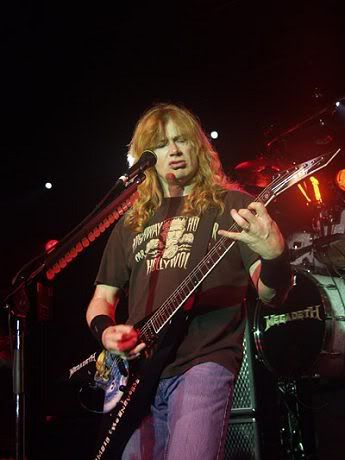 Dave Mustaine - for continuing to rawk after all these years. Love him or hate him, one of the Metal egomaniacs that keeps the Metal world turning. He continues to take Megadeth to new heights, and seeing them live in February 2005 was unashamedly one of the greatest nights of my life!



Jason Newsted - for being the reason I picked up the bass guitar. In Metallica he was overlooked by many and it was only when he quit did everyone realise just how much they needed him (Lars's reaction is absolute quality). He's one of the most approachable and honest guys in metal, and his stuff with Voivod is pretty friggin good!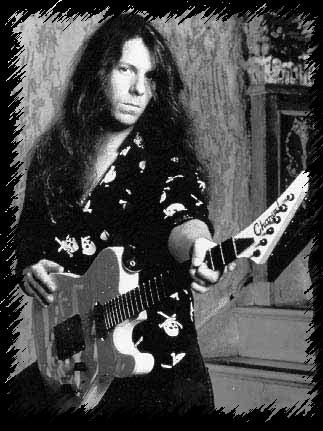 Criss Oliva - the lead guitarist for Savatage, who are seldom mentioned in the world of metal, when they really should be and have been criminally underrated over the past 20 years or so. Savatage was never the same without his death, but they continued to kick some ass. His guitar work, particularly on earlier Savatage works, is nothing short of brilliant and he dd to kick some ass. His guitar work, particularly on earlier Savatage works, is nothing short of brilliant and he deserves more credit than is given to him by those who remember him. A brilliant guitarist and brilliant guy lost because of a drunk driver. Idiot.



Steve Harris - for founding Iron Maiden and being one of the greatest bass players there ever is, whilst continuing to compose great music despite some of the tragedies he has suffered.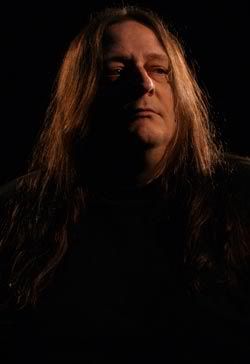 Jon Oliva - he is the Mountain King. He is a rareity on this list - a hero I have met. What a legend. Suffered some terrible times, particularly after his brother Criss died, but I love each thing he has done, and I swear to God, Streets is one of the greatest albums ever created. And he's at least partly responsible. All hail the Mountain King!



Bruce Dickinson - the very best voice in Heavy Metal, Bruce is such a great character on and off-stage. Only he could make a completely barking documentary about spontaneous human combustion. But, he is a remarkable humanitarian. Dickinson airlifted 200 British citizens who had fled wartorn Beirut, Lebanon back to the UK on July 20, 2006. He picked up the evacuees in Cyprus on a Boeing 757 and flew them back to London's Gatwick Airport. I mean, come on...who else would do that?



Sir Matt Busby - a man who's legend at Manchester United doesn't need to be told. A remarkable man, who lead a remarkable bunch of players - the Busby Babes - who I'm sure were destined for more trophies before what happened in Munich. Having been read the last rites three times, he made a full recovery and watched United become the greatest club in the world, inspired by the second best night in United's history - their 4-2 victory over Benfica at Wembley in the 1968 European Cup Final. His statue presides over the East End of OT, and is likely to be joined by a statue of Sir Alex once he (finally) retires.



The Cast of Friends - it was only a TV show, I know, but it was such a part of my younger life, I must acknowledge it. Friends was so 90s, but that was what made it what it was. A remarkable piece of television with some fantastic gags. I own all the seasons on DVD, and I am frequently watching them and reliving some great memories.



The Rock - he left the WWF/WWE for Hollywood, but to me, the Rock remains the most electrifying man in all of entertainment. In the ring, he kicked ass and took all kinds of names, and was definitely the most entertaining wrestler of his time. His promos are just pure gold. Look them up on YouTube. He too has gone beyond expectations. He recently gave the highest ever donation to his alma matter, University of Miami, and frequently works with the Make-a-Wish Foundation. The Great One, indeed.



Charlestown Chiefs - "Let 'em know you're there! Get that stick in their side, let 'em know you're there! Put some fuckin' lumber in their teeth, let 'em know you're there!" as said by Coach Reg Dunlop. That is all.